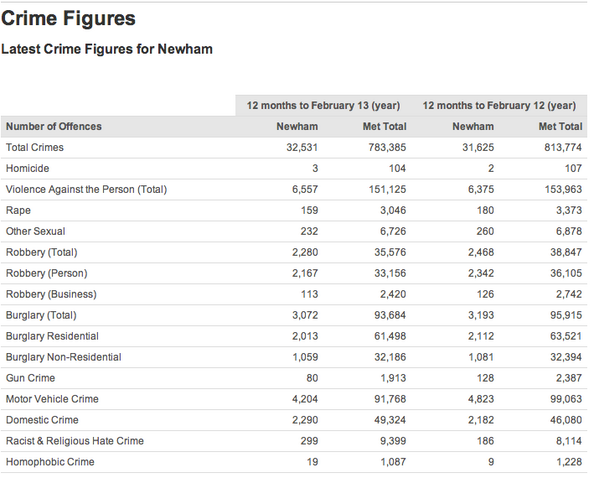 Bad news for Sir Robin Wales. Despite spending millions on his own private police force, buying in additional officers from the Met and blanketing the borough in CCTV, crime is on the rise in Newham:
Homophobic Crime – up 100%
Racist & Religious Hate Crime – up 70%
Homicide – up 50% (though thankfully from a very base)
Domestic crime – up 5%
Violence against the person – up 3%
Yes, some crimes have reduced – notably robbery, burglary and sex crimes. And there have been fewer crimes using guns.
But overall crime in the borough is up by 3%. By contrast, across the whole of London it fell by almost 4%.
That's a real embarrassment for someone with Sir Robin's city-wide ambitions. And the Evening Standard won't be as docile as the Newham Recorder when it comes to holding him to account.
Perhaps our 60 councillors might like to ask him a question or two as well. After all, isn't oversight and scrutiny part of their job?
(hat-tip to @StopCityAirport for unearthing the stats)